WHAT TO EAT TO GAIN WEIGHT FAST -BEST 20 FOODS TO GAIN WEIGHT FAST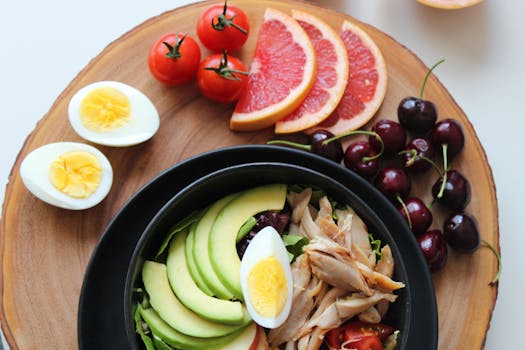 Hey, friends welcome again, When you searching for the particular topic
WHAT TO EAT TO GAIN WEIGHT FAST, Then you must know that how important role play healthy foods for gain weight. But maybe you don't know which are those best foods that can help you properly to gain weight. So continue reading and discover those foods.



High calories and protein dents foods:

For Muscle building, Weight Gaining high-calorie and protein dent foods are the most effective.
Here are some high calories and protein dents foods. Add these foods to your diet today.
1.Tahini
Tahini Paste or sauce(Also known as sesame butter) is a high calorie dents food. It contains 90 Calories and 8 Grams of fat in per tablespoon. It also fulls with healthy ingredients like
Vitamine B, Calcium, Increasing the calorie amount in your daily meal two full tablespoons of tahini can be a better option for you.
2.Quinoa
Quinoa is one type of grain like Rice, But it's also a very demanding grain fitness field, It's a very tasty versatile protein source. Quinoa is a lower calorie alternative to rice.
One cup of cooked quinoa contains 222 calories.
So you can add it also to your tasty dish to maintain your calorie and protein requirement.
3.Raisins
Raisins are one type of dry food. But, wet raisins is more effective as compared to dry raisins. It contains 129 calories per 1.5-ounce box including some healthy vitamins and minerals. So you must have to add this ingredient to full fill calorie requirement.
4.Grave Nut Cereal
Give a great start in the morning with a bowl of grave nut cereal. A bowl of grave nut cereal can provide 416 calories/Cup, without adding milk. It contains 580mg of sodium and fiber per cup.
Again this also can be a good choice for you.
5.Peanut Butter
Everybody uses this amazing tasty butter at a lot of dishes. Peanut butter very helps full to build muscle, Burn Fat and also fight with heart disease. A full of a tablespoon contains 100 calories.
I know no one going to ignore this lite tasty calorie resource.
6.Chia Seeds
Chia seeds also known as Sabza in India. It's full of medicinal properties which become in three colours Black, White, Brown. A single tablespoon contains 70 calories, Including with Omega 3, Fatty Acid, Fiber. Important minerals also present in it like Calcium, Copper, Phosphorus, Zinc etc. Chia Seeds also can be the cause of healthy hair.
7.Dark Chocolate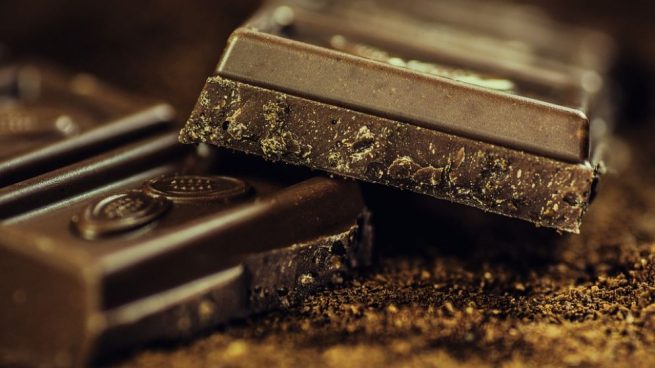 We all love to eat dark chocolates, Some people also use it as a gift for their girlfriend. Do you know how many calories contain this sweet gift?
Don't know? Well, it contains 600 calories per bar. It does not mean you start eating chocolates whole the day. You can take it a square after dinner.
8.Olive Oil
Basically, olive oil used as many purposes, And it also contains some healthy ingredients. Two tablespoon of olive oil contains 238 calories, and some fat also.
9.Refried Beans
This Mexican side dish is delectable, however, it's not as low cal as it's other bean partners—a solitary measure of canned refried beans will set you back around 237 calories (which does exclude any cheddar garnishes). Decide on refried pinto beans rather, which come in at just 180 calories for every container.
10.Coconut Milk
Coconut Milk may possibly accelerate your digestion and help support your weight reduction endeavors, yet that doesn't make it without calorie. Some coconut drain has a weighty 552 calories and a bewildering 57 grams of fat! Make certain to check your most loved brand's mark and endeavor to discover one with 100 calories or less per serving.
11.Gruyere Cheese
While cheddar isn't precisely an eating regimen nourishment, certain flavors pack significantly a larger number of calories than others into a little size. Gruyere, Parmesan, and Manchego cheeses are a portion of the most noticeably bad—tipping the scales at around 120 calories for every ounce. Regardless of what sort of cheddar you pick, keep the size and state of four passes on as a primary concern when you're cutting up shapes. That is the perfect segment estimate.
12.Trail Mix
This apparently sound bite can cost you right around 700 calories for each container! Trail blend can incorporate an extensive variety of fixings, yet you're quite often happier skipping locally acquired brands and making your very own at home. Our proposal: Mix 1 ounce of walnuts and about a teaspoon every one of raisins and chocolate chips. The outcome is fulfilling nibble for around 250 calories.
13.Dates
These normally sweet and chewy natural products are a flavorful and sound choice to treat, however, dates are still calorie thick (with 23 calories each) and can make them pile on your day by day allow quick on the off chance that you eat them carelessly.
14.Chickpeas
Chickpeas are an extraordinary method to add fiber and protein to servings of mixed greens and soups, or even to appreciate as an independent bite. Simply hold your serving size under control—one measure of canned chickpeas (a standard sum for side dishes) has 286 calories.
15.Baked Tofu
Despite the fact that tofu is normally low in calories, keep an eye out for prepared or seasoned bundled assortments, which can up the calorie content significantly, (for example, heated teriyaki tofu which has 140 calories for every 3 ounces). Better to get it plain and afterward season it up yourself with this brisk and delish supper though.
16.Salmon
While salmon is an extremely solid protein source, it's not as light on calories as you may think. One salmon filet (around a 6-ounce serving) could have around 400 calories and 20 grams of fat, as indicated by the FDA. Hold your serving size under tight restraints (3 ounces or about the span of your checkbook) and set up yours at home (we cherish this formula for Roasted Herb Salmon) to evade get to calories while as yet receiving the well-being rewards of this delish angle.
17.Popcorn
Air popped popcorn can be an extraordinary low-calorie nibble, yet not all bits are made the equivalent. One little sack of popcorn at the motion picture theater could be stacked with up to 630 calories and 50 grams of fat! Your most logical option is to pop your own at home and sneak it into the theater or purchase a child's size from the snack bar (and still offer it).
18.Non-Dairy Icecream
While some non-dairy dessert choices can be lighter than the genuine article, not every one of them are—so make sure to check the mark of your most loved brand. Some prominent brands like Tofutti Vanilla dole out 210 calories and 13 grams of fat for each 1/2 container, while a 1/2-glass serving of vanilla frozen yogurt comes in at 145 calories and 7.9 grams of fat.
19.Smoothies
Smoothies can make the ideal solid feast or bite-when you blend them at home. Requesting in a hurry is the point at which you cause harm, as some smoothie chains mix in 400 calories (or more) per 20-ounce container, transforming this solid treat into a pastry!
20.Beef Liver
While the liver is stuffed with protein and zinc, it's likewise brimming with calories and cholesterol. The normal single serving has 516 calories and an astounding 1,124 mg of cholesterol. On the off chance that you can't survive without liver, appreciate this feast with some restraint to hold supper calories under tight restraints. Something else, pick lean protein sources, for example, salmon, trout, or turkey bosom that have not as much as half the same number of calories.
21.Potato Salad
Potatoes are an awesome weight reduction nourishment, so how awful can potato serving of mixed greens be for your waistline? Truly terrible! One measure of bundled potato plate of mixed greens has around 460 calories. (Attempt this formula for potato serving of mixed greens that utilizations Greek yogurt rather help things up).
22.Curry
Love Indian nourishment? In case you're watching your weight, you might need to avoid curry at eateries. Most curry dishes are high in fat and calories (particularly meat) and can go between 400-600 calories for every serving. (That is the reason we adore making this chicken curry formula at home).
These are the high calorie and protein dent foods, By using these foods to your regular dishes you can gain weight definitely.
-Stay Fit Stay Happy
Share this